My Business Partner is more than your traditional accounting firm – we are your accounting partner. My Business Partner not only handles all your accounting needs large and small, our accountants consult with you and make recommendations that allow your business to profit more. We are your chief financial officer on an as-needed basis, focusing on high-quality confidential service that you can afford.
My Business Partner opened their first office in Mesa, Arizona in 2003, expanding into Massachusetts in 2015, Vermont in 2017 and continue serving clients throughout the United States utilizing in person, virtual services and Skype!   Our services are all-encompassing and include Virtual CFO, accounting, annual accounting reviews, financial and business consulting, tax preparation and bookkeeping. We also have QuickBooks ProAdvisors and Sage/Peachtree Specialists that can help with implementation, training, and more.
April Ryan, Managing Partner and YOUR CFO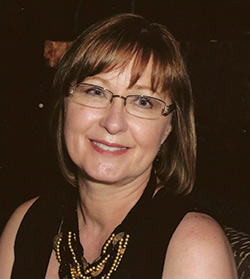 April Ryan started My Business Partner almost accidentally. She had been a CFO for many businesses, including law firms, construction, wholesale appliances and electronics. She took a sabbatical from the accounting profession to become a pastor, but over time, she found a number of small to medium size businesses that needed CFO services but did not have the resources or enough work for an in-house CFO. To fill this need, in 2003 she founded My Business Partner.
April loves to watch businesses succeed and wants to offer accounting services that are right for the specific client. As she says, "You only pay for what you use." She feels through proper fiscal management; any business can increase profits and reduce costs. My Business Partner is your accounting and management ally.
Originally from California, she moved to Arizona in the fifth grade. She has two girls, 19 and 22. She spends her free time watching her daughters who can be found singing, dancing and acting onstage and on the ice playing hockey for Middlebury College.
Kelly Dinsmore, Staff Accountant
Kelly Dinsmore has been working at My Business Partner since January 2007 and truly has her hand in every aspect of the company. She trains clients and their staff on software utilization as well as serving as their virtual accountant when requested.   She was born in California, but moved to Arizona when she was five. She enjoys being with her family and plays on a family volleyball team.
Arnie Wipf, Staff Accountant
Arnie started working for My Business Partner in July 2017 bringing vast accounting experience including inventory handling. Born in South Dakota, Arnie moved to Arizona in 1986 and has lived here since. Graduated from Remington College with a major in Business Information Systems in 2002 and is also an Enrolled Agent.
Skylar Ryan, Data Entry Clerk
Skylar Ryan works part-time as a data entry clerk for My Business Partner. She is a full time Human Resources Coordinator. She spends her spare time performing with various theatre companies and serving as a stage manager for them as well.